Category Archives: Security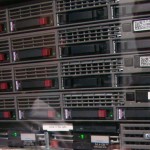 There is no such thing as a completely secure server: as long as you provide public access to services running on a server, there is a risk that somebody at some point is going to try something like a privilege escalation or denial of service. What one can do is to minimize the chance of success of such attack or at least to minimize the damages.
I am not going to provide here some "high tech" security mechanisms but rather some "common sense" ones; such measures will most likely prevent speculative attackers or bots from doing their stuff. Let's start with the first trick from the book:
1. Set up iptables
One may think: why set the firewall up? If I provide 3 services to the world and those are the only ones with listening sockets, why would I need a completely configured firewall?
The answer is: the firewall is always necessary. Having a policy of "deny all + exceptions" will render useless any rogue service that an attacker may inject through some privilege escalation attack.
On a RedHat (CentOS) system one will find the firewall configuration file as /etc/sysconfig/iptables. A typical restrictive configuration might be:

*filter
:INPUT DROP [0:0]
:FORWARD DROP [0:0]
:OUTPUT ACCEPT [0:0]
-A INPUT -m state --state ESTABLISHED,RELATED -j ACCEPT
-A INPUT -p icmp -j ACCEPT
-A INPUT -i lo -j ACCEPT
-A INPUT -p tcp -m multiport --dports 22,80,443 -j ACCEPT

The configuration above allows new tcp traffic (new connections) to ports 22 (ssh), 80 (http) and 443 (https), while allowing all outgoing traffic and also the responses received in relation to such traffic. It also allows icmp (ping), but denies everything else.